We Are your trusted Calgary Landscaping Company
We are a Calgary-based Landscaping company striving to be the best.
At Oasis Landscaping we believe that everyone should have a beautiful, usable outdoor living space. With over a decade of experience, we have mastered our technique and incorporate the best installation methods to give you, our customer, the best and longest lasting result.
We would be happy to meet and discuss the ideas you have in creating your future Oasis. Take a look at the services page for more information on what we can do for you.
If you would like to receive a free estimate for your project plans, please feel free to fill out our easy online form to get started.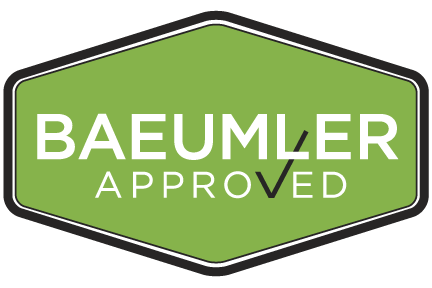 Dear Homeowner,
Bryan Baeumler has established a very successful business by dealing with homeowners based on his unwavering commitment to quality work and honesty with clients. All Baeumler Approved members strive to represent the same philosophy.
Our goal at Baeumler Approved is to ensure quality and consistency in order to maintain a superior level of service. Baeumler Approved members are vetted extensively to ensure a history of quality work. We require active WSIB and Insurance and members are required to sign a code of conduct, which is based on Bryan's principles.
CODE OF CONDUCT:
Treat customers and homeowners with courtesy and respect.
Provide written quotes that are reasonable, honest, and fair.
Communicate project status to the customer on a timely basis.
Complete work to a professional standard.
Comply with all federal, provincial/state and municipal by-laws and regulations.
Provide employees with the training required to ensure a safe working environment.
Maintain insurance and comply with all health and safety regulations.
Maintain a clean workspace and respect the property of the homeowner.
Always use a certified professional when and where applicable.
We hold our members accountable and encourage feedback from customers in order to ensure continued levels of service.
We encourage you to visit the Baeumler Approved website at www.baeumlerapproved.com to learn more about our vetting process and our members.
Remember that you are bringing someone into your home and trusting them with your most precious asset. Baeumler Approved is here to help you make these decisions easier by providing you the peace of mind of knowing that you will be working with a company that has established a reputation for quality work and honest, open communication.
We wish you the best.
Bryan and The Baeumler Approved Team
Get 30% Off Your yard maintanence
When you refer a friend or family member!
What are you waiting for?